It's time to:
 

RECLAIM the SACREDNESS of the Everyday Life.
Explore Your Own Wilderness in Search of
The VULNERABLE

&

AUTHENTIC
Wisdom That Resides Within
This Journey is Worth Taking!
!
I'm on a Quest to Make the Everyday Moments Sacred, by Reconnecting with the Rhythms of Nature & the Divinity within.  Our Time Together Serves to Empower One Another, and Begin to Co-Create a Life of Intention & Purpose, While Forging Deep & Lasting Connections with our Loved Ones.
Grab Your Copy of My

E-Book!
Wheel of the Year & Chakra Guidebook
I want to describe my parenting philosophy, because I think for many its difficult to understand how I can be okay living a very different parenting life than the one that's fed to us.
I sat watching my 9 year old playing this afternoon, and found her imaginative play to be so inspiring, and further empowering to me. So using this simple image of her finished creation I will attempt to explain why this is so freaking awesome!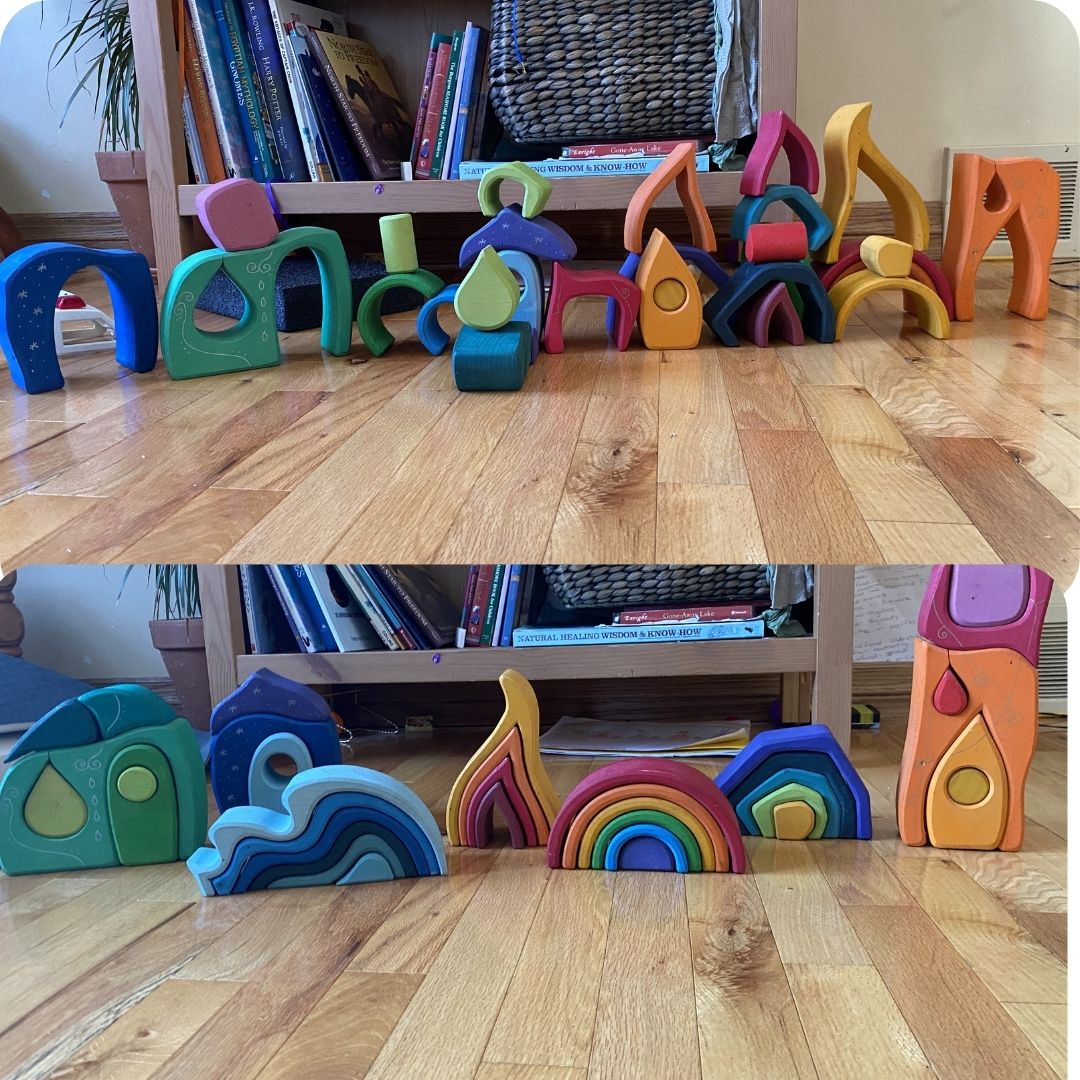 The way I see my role as a parent/guide often appears so different…
It's becoming ever more clear that our colonized society is missing something.
not just one thing, but a complete foundation of unconditional love, belonging, and meaning. 
Despite our big houses, full pantries, cars and campers, individual bedrooms, quads, bikes & vacations.
The sense that something deeper is absent from our reality is a very real experience that many people are facing at this time. 
When asking people to define motherhood, terms such as caregiver, housekeeper, financial …
Here we are, last month of a decade, plus the darkest time of the year, 
I find myself in a huge contraction right now, which is totally normal and predictable for me at this time of year. Anyone else super reluctant to hit the shops? Overwhelmed by the crowds? Does the idea of going to Costco send you on the verge of a panic attack?
 Maybe you have been doing all this work, self-care, yoga, breathing, eating healthy, making an effort and commitment to yourself every day and find you don't not…
Offering Unique Sacred Sessions to Support You Through Your Personal Evolution Process
Energetic 
Alignment Sessions
BEheard & Release
Heart Coherance & Alignment Coaching
REAL, RAW & Authentic
A Deep Dive Coaching Series for
the Brave-Hearted
Conscious Couples
Personalized Coaching Sessions to
Reignite & Uplevel Your Relationship
The Gracefully Evolving Parent Program